The QR code is needed to pair the Wahoo Elemnt Bolt or Roam with the Wahoo Elemnt smartphone app. The app does all the configurations, uploading, and deleting routes from the Wahoo bike computer.
How to display QR code on Wahoo Elemnt Bolt and Roam
Step-by-step instructions:
Press the power button on the Wahoo Elemnt Bolt or Roam head unit (single button on the left side) to access the Settings menu.
Scroll down to Pair Phone (using the buttons on the right side).
Press Pair.
The QR code will be displayed.
How to pair Wahoo Elemnt Bolt or Roam with a smartphone
Step-by-step instructions :
Download the Wahoo ELEMNT app on your Android or iOS smartphone.
Launch the app.
Press Start.
The Wahoo ELEMNT app will request permission to access your phone. Press Allow.
Scan the QR code.
You'll get a Paired to Phone notification on the head unit once the pairing is successful.
Proceed to create a Wahoo account on the Wahoo ELEMNT app if you're a new user.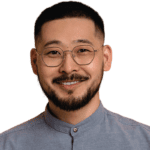 Alex Lee is the founder and editor-at-large of Mr. Mamil. Coming from a professional engineering background, he breaks down technical cycling nuances into an easy-to-understand and digestible format here.
He has been riding road bikes actively for the past 12 years and started racing competitively in the senior category during the summer recently.