Have a hard time understanding Castelli's jersey lineup?
You're not alone.
If you look at Castelli's website, there are more than ten jerseys available, with the premium ones costing twice the entry-level ones. To make things more complicated, Castelli uses different fabrics, and in many jerseys, two or more fabrics are used.
What are the differences between the jerseys?
What type of riding are they designed for?
Which one suits the regular cyclist?
Castelli's jerseys can be categorized into four; premium, mid-range, entry-level, and gravel.
Castelli jerseys nomenclature
The Rosso Corsa (racing red) or RC is a label Castelli use for their premium apparel. If a Castelli jersey has RC label, you can be sure that it features all the best fabric technologies Castelli has to date.
| Castelli jersey range | Castelli jersey model | Jersey fit | Rosso Corsa label |
| --- | --- | --- | --- |
| Premium | Castelli Aero Race 6.0 | Race, aero | Yes |
| Premium | Castelli Climber's 3.0 SL | Race, lightweight | Yes |
| Premium | Castelli Superleggera | Race, lightweight | No |
| Mid-range | Castelli A Blocco | Aero | No |
| Mid-range | Castelli Classifica | Regular | No |
| Entry-level | Castelli Prologo 7 | Regular | No |
| Gravel | Castelli Unlimited | Regular | No |
Comparison between Castelli jersey models
Castelli Aero Race 6.0 jersey
Now in its 6th iteration, the Castelli Aero Race 6.0 jersey sits at the top of Castelli's jersey collection and retails for $160. It's also the go-to jersey for Team Soudal-Quick-Step and Road World Champion Remco Evenepoel in 2023 for most of their race days.
Castelli strategically placed seams further down the collarbone to achieve maximum aerodynamic effects and have elbow-length, raw-cut sleeves to achieve a body-hugging, race fit. The front and sleeves have a silky smooth Velocity Rev2 fabric, while the back uses a meshed fabric for ventilation.
The Castelli Aero Race 6.0 jersey weighs 119g for a Large size and is available in four colors.
Tip : The Castelli Aero Race 6.0 Jersey fits like a second skin. Consider sizing at least a size (or even two) up from the regular Castelli jerseys.
Castelli Climber's 3.0 SL jersey
The Castelli Climber's 3.0 SL is Quick-Step Alpha Vinyl's jersey choice for the hot days (40ºC/104ºF) in the high mountains during the Tour de France. It's very similar to the Castelli Aero Race 6.0, except it's lighter due to the different Flusso 3D fabric on the front and sides. It weighs 107g for Large size.
The Flusso 3D fabrics are of the bare minimum, much thinner, and very transparent. The StradaPro 3D fabric is meshed on the back and can block up to 90% of UV. This jersey can also be used as a base layer during the shoulder seasons due to its very snug race fit.
The Climber's 3.0 SL jersey is available in four colors and retails for $140.
Tip : The Castelli Climber's 3.0 SL jersey is very thin, semi-transparent, and fits like a second skin. Consider sizing at least a size (or even two) up from the regular Castelli jerseys.
Castelli Superleggera 3 jersey
The Castelli Superleggera 3 jersey is slightly lighter than the Climber's 3.0 SL at 102g Large) but with a caveat. The fit sits between a regular and race-fit jersey to accommodate more body sizes.
Using a completely different fabric called the Oltre, it's a lighter, more comfortable fit and doesn't sacrifice as much transparency. It comes in three minimalistic colors and retails for $160.
Tip : If you're after a lightweight jersey but the Castelli Climber's 3.0 SL is too tight, then the Castelli Superleggera 3 could be the answer.
Castelli A Blocco jersey
The Castelli A Blocco jersey is designed with a focus on aerodynamics without breaking the bank. It retails for $120, 25% cheaper than the Castelli Aero Race 6.0 jersey.
It uses the very breathable and quick-drying ProSecco Micromesh fabrics as the main body fabric, except for the sleeves. To improve on aerodynamics, it uses the same Velocity Rev2 fabric as the Castelli Aero Race 6.0 jersey on the sleeves and front panels.
Castelli Classifica jersey
Designed for the everyday cyclist, the Castelli Classifica jersey is geared towards a regular fit with more horizontal than vertical stretch. There are no raw cut sleeves or tight, and race fit like the Castelli Aero Race 6.0
The fabrics are neither lightweight nor silky smooth found. They feel more like a regular cycling jersey and are meant to be more durable, functional, and, more importantly, comfortable.
The mid-range Castelli Classifica jerseys retail for $115. Besides the Classifica, there are two other jerseys in this category.
Castelli Grimpeur Jersey. Inspired by a retro look from the 70s, the Castelli Grimpeur jersey comes in four colors and weighs 116g for a size Large.
Castelli A Tutta Jersey. Another modern design with diamond shapes. Comes in three colors.
More reading : How Should A Cycling Jersey Fit
Castelli Prologo 7 jersey
The seventh version of the Castelli Prologo workhorse jersey is designed for long-distance rides. The dropped tail design allows for better pocket weight distribution. The entry-level Castelli Prologo jerseys retail at $90, ideal for those who are just starting or have a tight budget.
They have been a mainstay in Castelli's collection for over a decade and have undergone many iterations and improvements. While they might not have the best fabrics available today, they do inherit some of the previous technologies that have been trickled down over the years.
It comes in two versions – short sleeves ($100), and long sleeves ($120).
Besides the Castelli Prologo, there's also the Castelli Entrata VI jersey. It's slightly cheaper, retailing at $80. Available in five colors and also a sleeveless edition.
Castelli Unlimited jersey
Not wanting to be left behind in the fast-growing gravel riding niche, Castelli launched the Unlimited collection in 2020. Currently, there are two models available in this range. We can expect the collection to grow at a rapid pace year in the coming years.
The Castelli Unlimited jerseys are made of more durable, snag-resistant fabrics to meet off-road riding demands. The three back pockets are larger for extra storage and a hidden fourth pocket at the sides for keys and money.
They retail for $140 and are available in three colors.
Castelli jerseys FAQ
How do Castelli jerseys fit?
The best and most accurate way is to visit your local bike shops that stock Castelli jerseys and try them. Alternatively, you want to do a combination of these;
The combination of the above will help you better determine your size.
More reading : A Simple Guide to Understanding Castelli Sizing Charts
Where are Castelli jerseys made?
The majority of Castelli jerseys are made in Europe. Depending on the models, they can be made in Italy, Romania, Hungary, Moldova, and Bosnia Herzegovina, among others.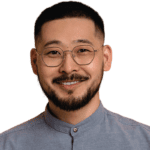 Alex Lee is the founder and editor-at-large of Mr. Mamil. Coming from a professional engineering background, he breaks down technical cycling nuances into an easy-to-understand and digestible format here.
He has been riding road bikes actively for the past 12 years and started racing competitively in the senior category during the summer recently.