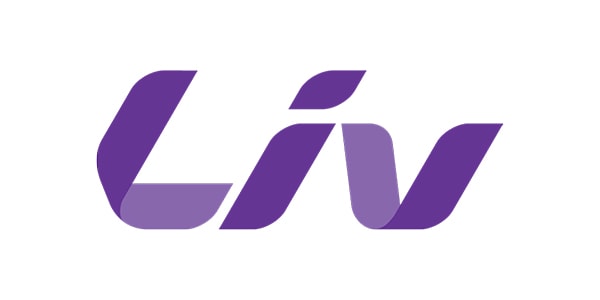 Liv is the sister brand of Taiwan-based Giant. It was founded in 2008 by Bonnie Tu, the Giant Bicycle Group chairperson who is also known as the most powerful woman in cycling.
The unique thing about Liv is not only their bikes and apparel are for women only, but they're also designed and made by women. The entire organization is led by women who are cyclists themselves. This gives Liv the upper hand in understanding the needs of women cyclists and developing a bike that meets those needs.
And in recent years, the Liv road bikes have gone from strength to strength, especially with its women's racing team in the highest levels of pro cycling.
Liv Road Bikes Line Up
Liv's naming is very streamlined and easy to understand. There are the Langma (all-rounder), Enviliv (aero), and Avail (endurance) models. Within each model, the Advanced Pro sits atop, followed by the Advanced. Aluminum frames are denoted with AR.
All carbon frames use the same Advanced-Grade composite carbon, unlike other bike brands, which have several carbon grades depending on the hierarchy. The main difference between each model lies in the choice of groupset and wheels.
| Model | Designed for | Price range |
| --- | --- | --- |
| Langma | All-rounder race bike | $2,000 to $6,100 |
| Enviliv | Aero race bike | $3,800 to $7,000 |
| Avail | Endurance bike | $820 to $6,300 |
Liv Road Bikes Lineup
Liv Langma​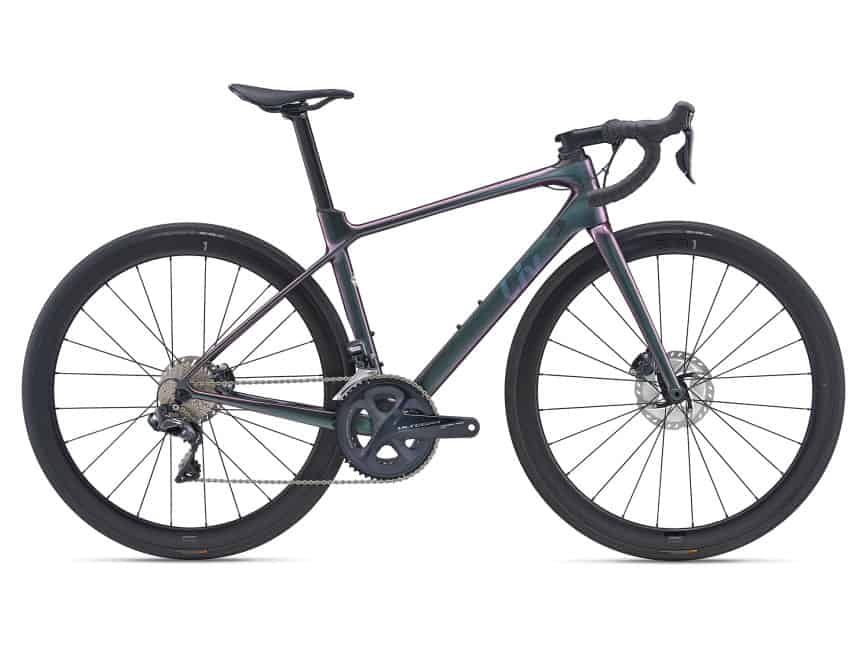 The Langma is an all-rounder race bike suited for climbs and rolling terrains.
The compact frame design with a sloping top tube offers women cyclists a better fit and precise handling in the corners. All Langma models are made from the same Advanced-Grade carbon fiber, with the difference between models lie in the groupset, wheels, and components.
There are four frame sizes (XS, S, M, L) for riders between 5' (153cm) to 6' (182cm). For the smallest size XS, it comes with a 165mm crankarm length and up to 172.5mm for size L. Handlebar widths range from 360mm to 420mm (20mm increments), with stem from 80mm to 110mm in 10mm increments.
Liv Langma retail prices in USD.
Liv Langma Advanced Pro ($4,950 / $6,100) – Shimano Ultegra R8000 / Ultegra Di2
Liv Langma Advanced ($2,650 / $3,700) – Shimano 105 R7000 / Ultegra R8000
Liv Langma Advanced 2 ($2,000) – Shimano 105 R7000 (rim brake)
Liv Enviliv
The Liv Enviliv is all about maximizing aerodynamics and speed on the flats, especially for sprinters. All cables are internally routed through an integrated cockpit to achieve a clean front end and sleek look.
Both Enviliv models use Liv's top-of-the-line carbon technology, the Advanced-Grade composite, and are disc-only. They come with the in-house brand Giant SLR 1 Aero wheels with 42mm (front) and 65mm (rear) depth.
Unlike the Langma, the Enviliv is only available in three sizes (XS, S, and M) for riders from 5' (152cm) to 5' 9" (176cm). Taller riders might want to consider the Giant Propel instead.
Liv Enviliv retail prices in USD.
Liv Enviliv Advanced Pro Disc ($3,800 / $7,000) – Shimano 105 R7000 / SRAM Force eTap AXS
Liv Avail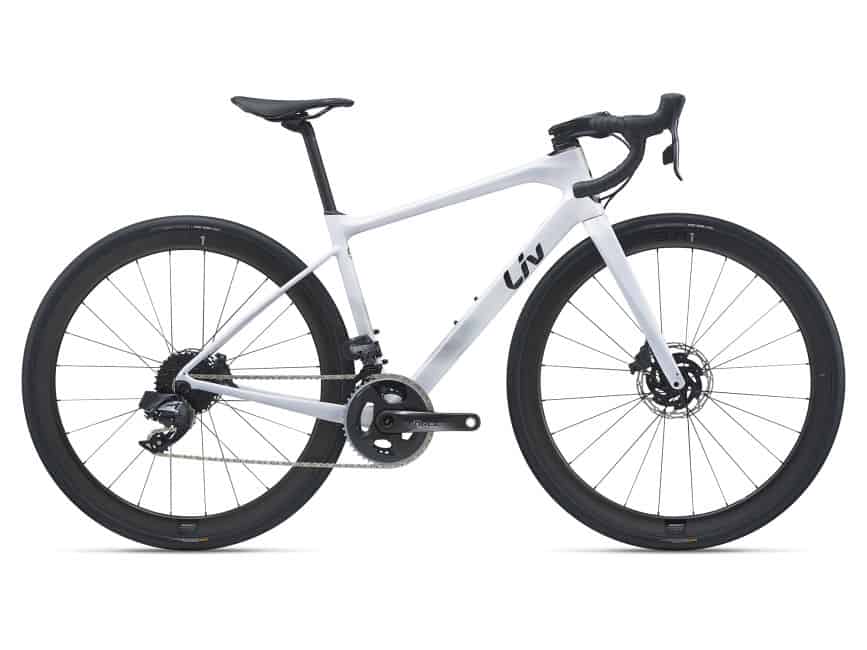 The Liv Avail is designed for long endurance rides with a focus on comfort. This translates into less aggressive geometry compared to Enviliv and Langma.
For the same size, the Avail has a higher stack and shorter reach, putting the rider in a more upright position. It's available in four frame sizes for riders from 5' (153cm) to 6' (182cm).
The Avail Advanced Pro and Advanced use Advanced-Composite Grade carbon, and Avail AR and Avail 3 are aluminum frames. All models are disc-only except for the Avail 3, which sits at the bottom with a Shimano Claris 8-speed groupset.
Liv Avail retail prices in USD.
Avail Advanced Pro ($4,550 / $6,300) – Shimano Ultegra R8000 / SRAM Force eTap AXS
Avail Advanced ($2,650 / $3,500) – Shimano 105 R7000 / Shimano Ultegra R8000
Avail AR ($1,000 / $1,300 / $1,800) – Shimano Claris / Sora / 105
Avail 3 ($820) – Shimano Claris
Liv Road Bikes in Pro Racing
Liv is the title sponsor of its own professional women's cycling team, Liv Racing Xstra. The team is based in the Netherlands and has been around since 2005 under various names such as Rabobank (2012), Rabobank-Liv (2014), WM3 (2017,) and WaowDeals Pro Cycling (2018), CCC Liv Team (2019).
Marianne Vos, who's considered among the best women cyclists of her generation, has won many races in the road and cyclocross disciplines riding a Liv bike.
Frequently Asked Questions
How long is Liv's warranty?
Liv bikes come with a lifetime warranty on the frame and fork for the original owner. The paint and all Giant branded components are covered under a one-year warranty.
More about Liv's warranty policy.
How are Liv's bikes different from other brands?
Liv's bikes are women-specific. This means that the bikes are available in small sizes for riders from 5′ (152cm) and up. The bikes come with shorter crankarms, compact cranksets, narrower handlebars, shorter stems, and women-specific saddles, among others.