The Continental GP 5000 S TR is the latest addition to the ever-growing choices of tubeless road tires. It was officially launched the day after Paris Roubaix 2021 after Sonny Colbrelli rode it to victory on the wet, muddy cobblestone race. The win couldn't have come at a better time for Continental, as Paris Roubaix is notorious for its harsh toll on the rider and equipment.
The GP 5000 S TR will replace the GP 5000 TL launched in 2018. The TR suffix represents Tubeless Ready with no air-tight liner under the carcass. This means that it will require sealant as compared to the GP 5000 TL (TubeLess) where the air-tight liner will provide a proper seal without needing sealant.
For this review, I bought the 28c from Bike Components, which is based in Aachen, Germany, near the borders of Belgium and the Netherlands.
Let's get right into the Continental GP 5000 S TR review.
What I like
Available in both black and tan wall colors
15 to 25% lighter than GP 5000 TL (depending on model)
Hookless rim compatible (eg: the latest Zipp and Enve wheelsets)
What I dislike
It takes 2-3x more effort to install the tire on the rim
Priced at 10-20% higher than its competitors
Tire unboxing
The GP 5000 S TR comes in a similar packing as the GP 5000 TL. You need to look closely at the box to differentiate between the two.
In my opinion, Continental would have done better if they had used smaller packaging, as the tire only takes up about 60% of the box. The rest are a waste of space and cardboard.
Initial impressions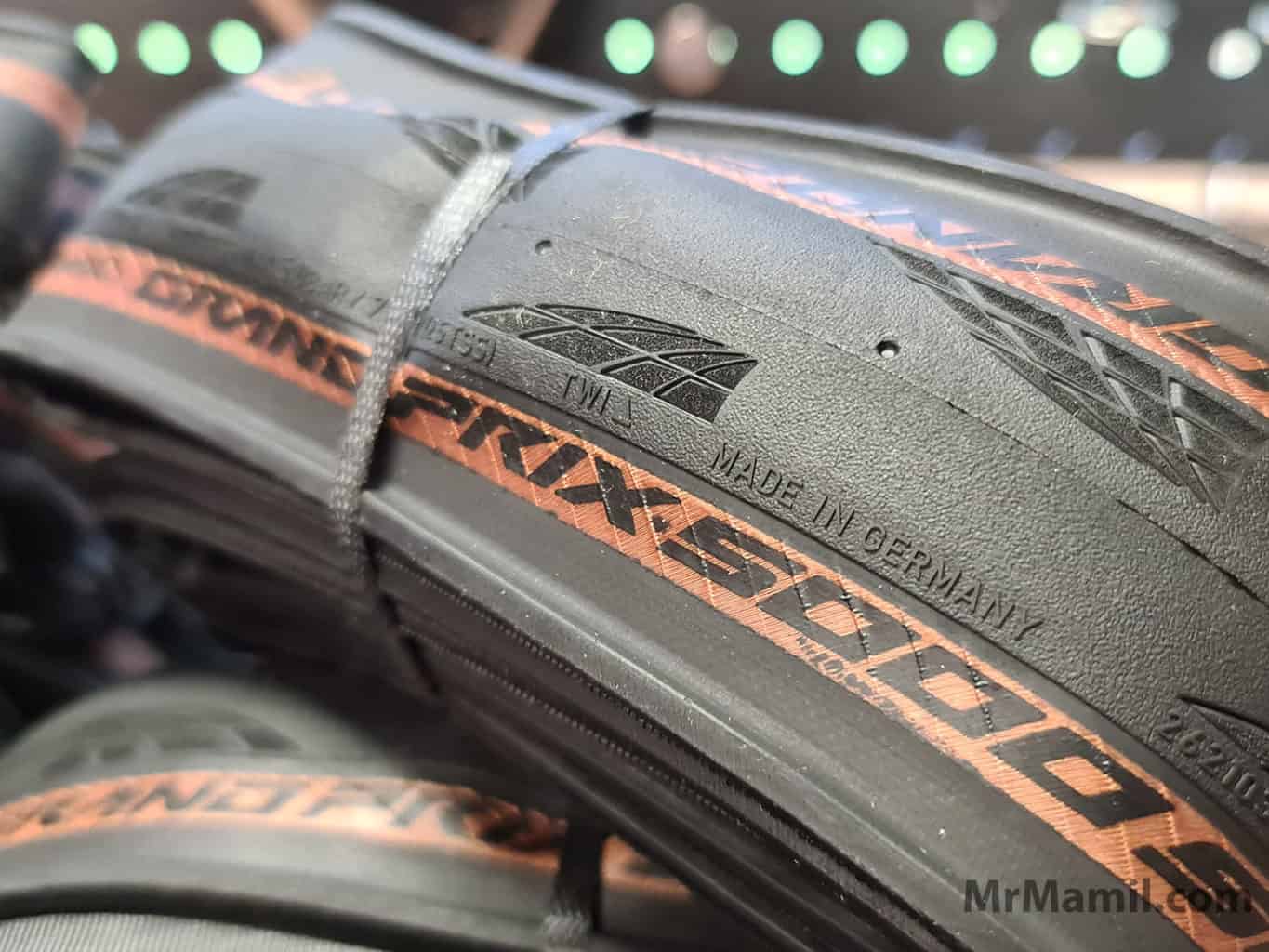 The GP 5000 S TR has a very solid casing and sidewall. The tire thread area is soft doesn't feel as sticky (grippy) as others such as the Vittoria Corsa I had earlier. It's able to keep its shape very well even when uninflated thanks to the stiff casing.
It has the same shark fins treads (Continental refer to it as 'Lazer Grip') as its predecessor and they're directional.
One thing that stood out to me is the tan wall. Rather than a full tan wall, it's more like a 1cm tall tan line. There are also some imperfections where the tan color is not aligned. Not a dealbreaker for me, but worth pointing it out.
Tire weight
According to Continental, the 28mm version weigh 280g. I have with me six 28mm, with an average weight of 277g.
Here are the weights of the 28mm tires – 274g, 274g, 275g, 278g, 280g, 282g.
It's nice to see the tires come in slightly under the claimed weight. Each one comes with a small safety manual that weighs 7g which I've excluded in the weights above.
Installing the tires
One of the most common complaints with the GP 5000 TL is the installation. Many cyclists, including myself, struggled to get GP 5000 TL onto the rim. The harder sidewalls and a new, unstretched tire made things much tougher. It's not uncommon to need soapy water, three tire levers, or a specialty lever to get the tire on.
Continental claims that mounting and inflating the GP 5000 S TR is easier than the GP 5000 TL. From my experience, mounting the tire took as much effort as the GP 5000 TL, but inflating and seating (hearing the popping sound) the tire was almost effortless.
I installed the tires on a Zipp 303 Firecrest (MY2020) that has a 25mm inner width. I'd rate my tire installation skills as 8/10. I didn't use tire levers the last two times I installed the Vittoria Corsa 2.0 TLR.
For the GP 5000 S TR, it took quite a bit of effort with the help of three tire levers to mount the tires. But once it's mounted, I only needed a track pump to inflate and seat them onto the rims with the popping sound.
Once the tires were seated, I filled them up with 50ml of Muc Off sealant. Continental recommends a minimum of 30ml, but I opted for more to be on the safer side.
First ride impressions
Continental claims that the GP 5000 S TR has a 20% lower rolling resistance than the GP 5000 TL. While I cannot quantify the rolling resistance based on feel, Jan at Bicycle Rolling Resistance has recently tested this tire.
According to Jan's test results, the GP 5000 S TR has a similar rolling resistance to the GP 5000 TL. It's significantly better than its competitors, such as the Vittoria Corsa 2.0 TLR and Schwalbe Pro One TLE.
You can find see the test results here.
Tire durability
At this point, it's too early to gauge how long the tires will last. From experience, I'm expecting to get at least 5,000km before the tires show signs of wear. The good thing about Continental tires is the Tire Wear Indicator (TWI). It's a small hole on the thread, and when it's gone, I know it's time to get new tires.
For comparison, I've done 7,000km on my Vittoria Corsa G2 in the past before threads on the rear tire started to wear out. I weigh around 66kg and ride on mostly good to perfect road surfaces. So I guess that helps in extending the durability.
Update : I've since ridden 6,000km on these tires in mainly dry and smooth road conditions. They look like they will last another 2,000km. I'll be swapping the front and rear tires to get more miles out of them. Learn more about out what I think.
Wheelset compatibility
The Continental GP 5000 S TR is compatible with hooked and hookless rims.
I think Continental could have done a better job providing clarity in its compatibility chart.
In short, the 25c tires are compatible with wheelsets up to 21mm internal width. The 28c, 30c, and 32c are compatible with wheelsets up to 25mm internal width, such as the Zipp 303 Firecrest. At this point, there are no road wheelsets that have internal widths wider than 25mm.
If you're using a hooked tubeless rim, you'd might be better off saving money using the TL version instead.
Continental GP 5000 S TR vs GP 5000
Comparison
GP5000
GP5000 TL
GP5000 S TR
Launched
2018
2018
2021
Tire type
Clincher
Tubeless
Tubeless-ready (hookless)
Tire size / weight
700x23c (200g)
700x25c (230g)
700x 28c (240g)
700x30c (255g)
700x32c (285g)
650x25b (210g)
650x28b (230g)
700x25c (295g)
700x28c (315g)
700x32c (375g)
650x28b (280g)
700x25c (250g)
700x28c (280g)
700x30c (300g)
700x32c (320g)
650x30b (280g)
650x32b (300g)
TPI
3/330
3/180
2/200
Tire color
Black, Transparent, Creme
Black
Black, Transparent
Technologies
Vectran Breaker
LazerGrip
Active Comfort
Vectran Breaker
LazerGrip
Active Comfort
Vectran Breaker
LazerGrip
Active Comfort
Availability
Existing model
Discontinued
Latest model
Comparison between Continental GP5000, GP5000 TL and GP5000 S TR
Availability and where to buy
Since it was announced in October 2021, just after Paris-Roubaix, it's hardly available at the local bike shops and major online retailers. From my observation, Continental probably manufactured a small batch to be sold by a handful of European resellers.
I reckon more will be coming to the stores sometime in early 2023.
Continental GP5000 S TR availability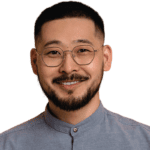 Alex Lee is the founder and editor-at-large of Mr. Mamil. Coming from a professional engineering background, he breaks down technical cycling nuances into an easy-to-understand and digestible format here.
He has been riding road bikes actively for the past 12 years and started racing competitively in the senior category during the summer recently.