The Tour de France is the biggest annual bike race and is watched by millions of people worldwide, both in-person and on TV. It's well-known among cycling and non-cycling fans.
But, did you know other French bike races besides the Tour de France?
Let's find out.
Tour de France
Stages : 21
Distance : 3,000 to 3,500km
Dates : 1 – 23 July 2023
The Tour de France is an annual multiple-stage bicycle race held primarily in France while occasionally passing through nearby countries. The race was first organized in 1903 to increase sales for the newspaper L'Auto; however, it has become one of the world's most prominent and prestigious cycling events.
Tour de France typically consists of 21 stages over 23 days, with each stage covering a different route. There are two rest days except for 2022, with three. It's a test of physical strength and endurance and also a showcase of tactical racing skills.
Cyclists must carefully conserve their energy throughout the long race to be able to sprint at the end. This often leads to interesting strategic decisions, such as when to attack and when to pace oneself to conserve energy to avoid bonking.
It attracts the best professional cyclists and spectators, who line the route to cheer on the riders For many, the Tour de France is an annual tradition that is not to be missed. If you have never experienced the race for yourself, I highly recommend doing so at least once in your lifetime.
More reading : Most Tour de France Stage Wins
Criterium du Dauphine
Stages : 8
Distance : 1,000 to 1,200km
Dates : 4 – 11 June 2023
The Criterium du Dauphine is an annual road cycling stage race in France's Dauphiné region. The race was first held in 1947 and has been held every year since then, making it one of the most prestigious and longest-running races on the professional cycling calendar.
It takes place in early June, just before the Tour de France, and serves as a key preparation race for many of the leading Tour de France contenders. Many of the riders who have gone on to win the Tour de France in recent years have also won the Dauphine beforehand, including Bradley Wiggins (2012), Vincenzo Nibali (2014), and Chris Froome (2013, 2015).
Paris-Roubaix
Stages : 1
Distance : 257km
Dates : 9 April 2023
Other names : Queen of the Classics, Hell of the North
Paris-Roubaix is a one-day race and one of the five Monuments of professional cycling. The race was first held in 1896, and has been held annually except for xxx. It's held in northern France, starting from the outskirts of Paris and finishing at the Roubaix velodrome.
There are 30 cobblestone sectors with a total distance of 55km in the 257km course. Each cobblestone sector is rated from 1 to 5, with 5 being the hardest. The Trouée d'Arenberg, Mons-en-Pévèle, and Carrefour de l'Arbre are the three 5-star cobblestone sectors.
Dylan van Baarle won in 2022 with the fastest average speed of 45.792km/h (28.45mph).
More reading : Paris-Roubaix Past Winners and Records
Paris-Nice
Stages : 8
Distance : 1,200km
Dates : 5 – 12 March 2023
Other names : Race to the Sun
Paris-Nice is an annual stage race that takes place over eight days in March. The race starts in Paris and finishes in Nice on the Mediterranean coast.
In recent years, Paris-Nice has been a key race on the UCI WorldTour calendar, attracting some of the best teams and riders in the world. The race provides a tough early-season test for the GC contenders, with its hilly stages and often unpredictable weather conditions.
Tour de l'Avenir
Stages : 9
Distance : 1,200km
Dates : 17 – 27 August 2023
Tour de l'Avenir is often seen as a barometer for future success in professional cycling, with many winners going on to have successful sports careers. It's open to riders under 23 who will compete based on national teams rather than their trade teams.
The race is held over 11 days in August and covers around 1,200 kilometers. The route changes each year but often includes mountain stages and time trials. The race is hotly contested and usually features several up-and-coming riders looking to make a name for themselves.
Past winners of the Tour de l'Avenir include some of the biggest names in cycling who have gone on to win Grand Tours. For example, Greg Lemond, Miguel Indurain, Marco Pantani, Andy Schleck, Nairo Quintana, Egan Bernal, and Tadej Pogačar.
More reading :
Best Cycling Races in Spain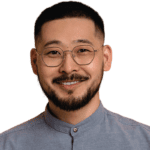 Alex Lee is the founder and editor-at-large of Mr. Mamil. Coming from a professional engineering background, he breaks down technical cycling nuances into an easy-to-understand and digestible format here.
He has been riding road bikes actively for the past 12 years and started racing competitively in the senior category during the summer recently.