This article discusses the various types of bicycle helmets available, each tailored to suit different cycling disciplines, preferences, and needs.
From road cycling to mountain biking, commuting to racing, and everything in between, I'll explain the difference between each type of bicycle helmet to help you make an informed decision when choosing one for yourself.
Road bike helmets
Road bike helmets optimize airflow and minimize air resistance, allowing for a faster, more efficient ride.
The lightweight construction of road bike helmets results from using advanced materials and manufacturing techniques. This lightweight design reduces the strain on your neck and shoulders during extended rides, ensuring a more comfortable experience. Furthermore, road bike helmets are crafted with a streamlined shape, which reduces drag and helps you maintain your speed.
Ventilation is another key aspect of road bike helmets. Road bike helmets have numerous strategically placed vents to provide optimal airflow over your head. This ventilation system helps dissipate heat, keeping the you cool and comfortable, even during long and strenuous rides.
Road bike helmets also incorporate adjustable retention systems that allow you to customize the helmet's fit. These systems can include dials, ratchet mechanisms, or straps that can be adjusted for a snug and secure fit.
Pros
Lightweight construction for comfortable long rides.
Excellent ventilation for optimal airflow, keeping you cool.
Streamlined shape for reduced air resistance and improved performance.
Adjustable retention systems for a snug, secure fit.
Cons
May not provide adequate protection for off-road terrain or extreme sports.
Ventilation may allow debris to enter in certain conditions.
Examples : Kask Protone, POC Ventral SPIN, Giro Aries MIPS
Mountain bike helmets
Mountain bike helmets address the unique challenges and safety concerns of off-road cycling. These helmets prioritize protection and durability, as mountain biking often involves navigating technical trails, rough terrain, and varying weather conditions.
One key feature of mountain bike helmets is the extended coverage around the back and sides of the head. This additional protection is crucial in the event of a fall or impact, as mountain bikers are more likely to encounter obstacles such as rocks, roots, and trees that can result in varied impact angles. The enhanced coverage helps to shield your head from injury during these unpredictable situations.
While ventilation remains important for mountain bikers, the design of vents in mountain bike helmets often differs from those in road helmets. Mountain bike helmets may feature fewer vents positioned differently to maximize airflow while preventing debris from entering the helmet. This design choice ensures that you stay cool and comfortable without compromising safety from trail debris.
Many mountain bike helmets are equipped with visors that shield your eyes from sunlight, rain, and low-hanging branches. These visors can be adjustable or detachable, allowing you to customize their helmet based on personal preferences or trail conditions.
Pros
Additional protection, such as extended coverage around the back and sides of the head.
Designed for rugged terrain and varying conditions.
Visors to shield the you from the sun, rain, and low-hanging branches.
Ventilation is designed to prevent debris from entering.
Cons
May be heavier than road helmets.
Ventilation may not be as effective as road helmets.
Examples : Giro Montaro MIPS, POC Axion Race SPIN
Bike helmet buyer's guides
Urban commuter helmets
Urban helmets focus on style, comfort, and practicality. They cater to daily commuters and casual cyclists. They often feature fewer vents than road or mountain bike helmets but may include additional features such as integrated lights or reflective elements for enhanced visibility in traffic.
While ventilation is still important for urban commuters, these helmets feature fewer vents than road or mountain bike helmets. This design choice prioritizes a sleek appearance and increased coverage, which can be particularly beneficial in unpredictable urban traffic situations.
Urban helmets often incorporate practical features that enhance your safety and convenience. The integrated lights, for example, can help increase visibility during early morning or evening commutes when lighting conditions may be suboptimal. Similarly, reflective elements on the helmet's surface can make you more visible to motorists in low-light conditions, further promoting safety in busy urban environments.
Pros
Focus on style, comfort, and practicality.
Integrated lights or reflective elements for enhanced visibility in traffic.
Designs complement various personal styles.
Cons
Fewer vents compared to road or mountain bike helmets.
May not provide adequate protection for high-speed or off-road cycling.
Examples : Thousand Heritage Collection, Bern Watts 2.0 MIPS, Abus Hyban Urban
Aero helmets
Aero helmets give cyclists an aerodynamic advantage in time trial and triathlon events where every second counts. These helmets reduce air resistance; every aspect of their construction optimizes airflow and enhances performance.
The distinctive teardrop shape of aero helmets is a critical element of their aerodynamic efficiency. This design allows air to flow smoothly over the helmet, minimizing turbulence and drag. The overall shape also efficiently directs airflow around your head and neck, reducing resistance.
Aero helmets typically have fewer ventilation openings to maximize aerodynamic performance than traditional road helmets. While this design choice can result in less breathability and increased heat buildup, the trade-off is a smoother surface that allows air to pass over the helmet with minimal disruption. In time trial and triathlon events, where every second can impact the final results, this reduction in air resistance can make a significant difference.
Some aero helmets also feature a built-in visor or shield to help maintain a smooth airflow over your face while providing eye protection and reducing glare from sunlight. These visors can be removed or adjusted to accommodate individual rider preferences or changing race conditions.
Pros
Maximum aerodynamic efficiency for racing scenarios.
Teardrop shape and reduced ventilation to minimize air resistance.
Built-in visor or shield for enhanced aerodynamics.
Cons
Less comfortable and ventilated than traditional road helmets.
Not suitable for everyday use or casual rides.
Examples : Giro Vanquish MIPS, Bontrager Ballista MIPS, Specialized S-Works TT 
Full-face helmets
Full-face helmets provide extensive coverage for the head and face, making them the ideal choice for downhill mountain biking and BMX racing, where you face higher risks of impact and injury. These helmets have a built-in chin guard and visor to protect you during challenging descents and daring jumps.
When designing full-face helmets, manufacturers prioritize impact resistance and durability. To achieve this level of protection, they often use robust materials and construction techniques, which can result in a heavier helmet. While weight is important for your comfort and performance, safety remains the primary concern in these high-risk disciplines.
Ventilation is a trade-off in full-face helmets. Due to their comprehensive coverage, full-face helmets can become warm during intense rides. However, helmet manufacturers have created lighter, more breathable full-face helmets by incorporating strategically placed vents and using advanced materials without compromising safety.
Pros
Comprehensive protection for downhill mountain biking and BMX racing.
Built-in chin guard and visor for added safety
Recent advancements have led to lighter and more breathable designs.
Cons
Heavier and less ventilated than other helmet types.
Not suitable for everyday use or casual rides.
Examples : Fox Racing Rampage Pro Carbon MIPS, 100% Aircraft MIPS, Bell Super DH MIPS 
Learn more about bike helmets
Convertible helmets
Convertible helmets allow you to adapt head protection to various cycling disciplines and changing conditions. These helmets cater to cyclists who engage in enduro racing, trail riding, and even casual commutes.
With a removable chin bar, convertible helmets allow you to easily switch between half-shell and full-face configurations. This versatility means you can experience the benefits of both helmet styles without investing in separate helmets for each discipline.
In the half-shell configuration, convertible helmets provide ample ventilation and lighter weight, ideal for climbing and less technical riding. When you encounter more challenging terrain or need extra protection, they can attach the chin bar to transform the helmet into a full-face configuration. This protection shields the face from impacts and debris, ensuring a safer ride on demanding trails.
Pros
Versatile and adaptable protection for various riding conditions.
Can transform between half-shell and full-face configurations.
Cost-effective alternative to purchasing separate helmets.
Cons
May be heavier than dedicated half-shell helmets.
May not provide the same level of protection as a dedicated full-face helmet.
Examples : Bell Super 3R MIPS, Leatt DBX 3.0 Enduro, Giro Switchblade MIPS
Skater-style helmets
Skater-style helmets appeal to urban riders and skateboarders due to their distinctive round, smooth design, and minimal venting. Skater-style helmets have a casual and stylish appearance. They provide additional coverage by extending lower on the back of the head, ensuring greater protection.
While prioritizing style and comfort, skater-style helmets may sacrifice some ventilation and aerodynamic performance compared to other cycling helmets. However, this trade-off often suits the needs of urban riders and skateboarders who value aesthetics and comfort over maximum performance.
Pros
Casual look and added coverage for urban riders and skateboarders
Comfortable fit and design
Cons
Minimal ventilation compared to other helmet types
May sacrifice aerodynamic performance
Examples : Triple Eight Gotham, Pro-Tec Classic Skate Helmet, Bern Brentwood 2.0
Women's specific helmets
Women's specific helmets cater to the unique fit and comfort considerations of female riders by accommodating different head shapes and hairstyles. Helmet manufacturers consider features such as hair ports that allow for ponytails or braids, making the helmet more comfortable and practical for women.
Furthermore, women's specific helmets often come in smaller sizes to provide a better fit for various head shapes. They may also offer multiple color options and designs tailored to female cyclists' preferences, ensuring comfort and style.
Pros
Accommodates different head shapes and hairstyles.
Features like hair ports for added comfort
Smaller sizes and different color options available.
Cons
May have limited options compared to unisex helmets.
Not all brands may offer women-specific designs.
Examples : Giro Seyen MIPS, Bern Lenox
Children's helmets
Children's helmets prioritize the safety of young riders by focusing on size, fit, and additional safety features tailored to their needs. Helmet manufacturers make these helmets lightweight and available in smaller sizes, ensuring a comfortable and secure fit for growing heads.
Helmet manufacturers incorporate fun colors, patterns, and themes that reflect children's interests and preferences to make wearing a helmet more enjoyable and appealing. This encourages kids to wear helmets and helps them feel excited about cycling.
Pros
Designed with size, fit, and additional safety features in mind.
Lightweight and available in smaller sizes for growing heads.
Fun colors, patterns, and themes to make wearing a helmet more appealing to kids.
Cons
Children may outgrow helmets quickly.
Limited options for advanced protection or features.
Examples : Giro Scamp, Nutcase Little Nutty, Bell Sidetrack Youth MIPS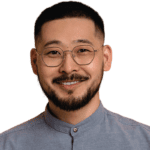 Alex Lee is the founder and editor-at-large of Mr. Mamil. Coming from a professional engineering background, he breaks down technical cycling nuances into an easy-to-understand and digestible format here.
He has been riding road bikes actively for the past 12 years and started racing competitively in the senior category during the summer recently.