The Garmin Rally is a pedal-based power meter that lets you easily switch between bikes. The design makes it simple to install and uninstall and is very useful for those who own multiple bikes but don't want to invest in multiple power meters.
One of the standout features of the Garmin Rally is its compatibility with multiple pedal systems.
There are six models in the Garmin Rally series designed to work with the most popular pedal systems on the market:
Shimano SPD-SL (Model: RS100, RS200)
Shimano SPD (Model: XC100, XC200)
Look KEO (Model: RK100, RK200)
This compatibility ensures that you won't be restricted to a particular pedal system, allowing you to use the power meter with various bikes and pedal preferences.
Garmin Rally 100 and 200-series
The Garmin Rally is available in two series.
100-series provides single-sided, left-sided power measurements. The right-sided pedal in this series is a standard pedal. However, you can upgrade to dual-sided measurement by purchasing the upgrade pedal (right side).
200-series offers dual-sided power measurement, providing detailed pedaling dynamics data such as left/right power balance.
This review focuses primarily on the Garmin Rally RS200, which I bought from Competitive Cyclist.
Unboxing and first impressioms
The Garmin Rally RS200 power meter comes in a functional and well-organized box. The packaging is not overly fancy, focusing on protecting the contents and making it easy to unbox.
Inside the box:
Left and Right side pedals
A pair of SPD-SL cleats (Garmin's version)
55mm cleat washers (if you want to extend the Q-factor)
User manual and safety documentation
The pedals are nestled securely inside a foam pad precisely cut to their shape, ensuring they arrive in perfect condition.
First impressions
The Garmin Rally RS200 power meter strongly resembles the popular Shimano SPD-SL pedals. This design choice makes it easier for cyclists familiar with Shimano pedals to seamlessly transition to the Garmin Rally.
Some key design similarities include:
The pedal body looks identical to the Shimano ones, providing a familiar aesthetic and feel.
The release tension nut and indicator are located in the same spot, making it easy for those accustomed to Shimano pedals to adjust the tension.
Size and weight comparison
Garmin claims the Rally RS200 weighs 160g per pedal. My unit weighs 159g per pedal, so that's right on the spot. Compared to a normal pedal without a power meter, the additional weight penalty ranges from 27 to 48g per pedal, depending on the pedal model.
In my opinion, it's a small tradeoff for the ability to measure your power compared to spider-based power meters, which add more weight to the bike.
The table below shows the additional weight compared to popular non-power meter pedals.
| Garmin Rally model | Weight | Pedal model | Weight | Weight difference |
| --- | --- | --- | --- | --- |
| RS200 | 159g | Shimano Dura-Ace R9100 | 114g | +46g |
| RS200 | 159g | Shimano Ultegra R8000 | 124g | +36g |
| RS200 | 159g | Shimano 105 R7000 | 133g | +27g |
| RK200 | 163g | LOOK Keo Blade Carbon | 115g | +48g |
| RK200 | 163g | LOOK Keo 2 Max | 130g | +33g |
Garmin Rally weight compared to other pedals
Installation and setup
The installation process of the Garmin Rally is straightforward and similar to other pedals. To get started, follow these steps.
Identify the Left and Right side pedals. They will be marked with an L and an R, respectively.
Thread the Left pedal into the left crank arm by turning it counterclockwise and the Right pedal into the right crank arm by turning it clockwise.
Use a 15mm pedal wrench to tighten the pedals to the crankarms. Note that there is no 8mm hex hole on the pedal axle like on standard pedals, as this hole is replaced by the Pedal Status LED.
The instruction manual recommends using 30Nm of torque when tightening the pedals, but you can also make them tight without a torque wrench. Since the thread direction prevents the pedals from coming loose during use, there's no need to worry about them falling off while cycling.
Connectivity options and compatibility
The Garmin Rally offers dual connectivity options, ensuring compatibility with various cycling computers and apps.
ANT+ and Bluetooth allow you to easily connect them to your cycling computer, smartphone, or smartwatch. This dual connectivity ensures seamless data transfer and compatibility with various devices.
Third-party app integration with popular cycling apps like Strava, TrainingPeaks, and Zwift, enables you to analyze your power data and integrate it into your training plans.
Pairing with a bike computer
Once the pedals are installed, you'll need to pair them with your bike computer. The Garmin Rally supports both ANT+ and Bluetooth communication protocols, making it easy to connect with various devices.
To pair the Garmin Rally with your bike computer, follow these steps.
Give the pedals a few spins to wake them up.
Turn on your bike computer and access the pairing menu.
Perform a quick scan for nearby devices, and select the Garmin Rally RS200 from the list of available sensors.
Choose ANT+ or Bluetooth, depending on your bike computer's capabilities and preferences.
Software updates
Keeping the Gamin Rally up-to-date is essential for optimal performance and accuracy. The process of updating the software is simple and convenient.
Download Garmin Connect. Download the Garmin Connect app on your smartphone to update the software or use Garmin Express on your computer.
Pair the Garmin Rally. Connect the Garmin Rally to the Garmin Connect app via Bluetooth or Garmin Express.
Check for updates. The app will automatically check for software updates and prompt you to install them if available.
Interchangeability and versatility
One of the most significant advantages of the Garmin Rally power meter is its interchangeability and versatility. This feature allows you to easily swap pedal bodies or use conversion kits for different pedal systems, making it an ideal choice for those with multiple bikes or varying ride preferences.
The Garmin Rally offers several benefits when it comes to its interchangeable pedal bodies and conversion kits.
Compatibility with multiple pedal systems. The Gamin Rally is available in three pedal systems; Shimano SPD-SL, Shimano SPD, and Look KEO.
Easy swapping between bikes. The interchangeable pedal bodies allow you to switch the Gamin Rally between your road, gravel, and off-road bikes. This feature is especially useful if you own multiple bikes and want to track your power data across different types of rides.
Cost-effective. Instead of purchasing separate power meters for each bike or pedal system, the Gamin Rally's interchangeability means you only have to invest in a single power meter that works with all your bikes. This feature is not only practical but also cost-effective in the long run.
Battery life
The Garmin Rally has an excellent battery life (~120 hours) compared to its competitors, such as the Favero Assioma (~50 hours) or SRM X-Power (~40 hours).
Some key points to consider are:
Long-lasting battery life. The Garmin Rally is powered by LR44/SR44 batteries, which provide up to 120 hours of riding time. This extensive battery life surpasses many other power meters in the market, making it a reliable choice for long rides and intense training sessions.
Ease of battery replacement. The process is straightforward and user-friendly. Simply unscrew the battery cap on each pedal, swap the old batteries for new ones, and you're ready.
I started to get the low battery notification on my bike computer after around ~100 hours of riding. According to Garmin, there are still 10 to 20 hours of operating time before the batteries go completely flat.
Who is the Garmin Rally suited for?
The versatility of the Garmin Rally RS200 can be advantageous for cyclists in various scenarios.
Multi-discipline riders. Cyclists participating in road, gravel, and off-road events can benefit from using a single power meter across all their bikes.
Frequent bike upgrades or changes. Cyclists who often upgrade their bikes or switch between different pedal systems can rely on the Garmin Rally for seamless transitions.
Traveling cyclists. Those who travel for bike adventures can install the Garmin Rally on their rental bikes.
Pricing and availability
Garmin Rally pricing and availability
Alternatives and competitors
The closest alternatives and competitors to the Garmin Rally series are the Favero Assioma and SRM X-Power. All three are pedal-based power meters.
Garmin Rally
Favero Assioma Duo
SRM X-Power
Price (USD)
$649 (Single)
$1,099 (Dual)
$459 (Single)
$719 (Dual)
$999 (Single)$1,299 (Dual)
Availability
Worldwide
Worldwide
Major markets
Features
Pedal system
Shimano SPD
Shimano SPD-SL
LOOK KEO
LOOK KEO
Shimano SPD
Weight (per pedal)
159g (RS200)
163g (RK200)
221g (XC200)
150g
172g
Wireless connectivity
ANT+
Bluetooth Smart
ANT+
Bluetooth Smart
ANT+
Bluetooth Smart
Auto turn on/off
Yes
Yes
Yes
Battery
Battery life
120 to 150 hours
50 hours
30 to 40 hours
User-replaceable
Yes
No
No
Battery type
LR44/SR44
Rechargeable
Rechargeable
Low battery warning
Yes
Yes
Yes
Measurement
L/R Power Balance
Yes
Yes
Yes
Pedal Smoothness
Yes
Yes
Yes
Accuracy
+/- 1%
+/- 1%
+/- 1.5%
Cadence
Yes
Yes
Yes
Temp. compensation
Yes
Yes
Yes
Auto-zero
Yes
Yes
Yes
Manual calibration
Yes
Yes
Yes
Where to buy
Amazon
Link
Competitive Cyclist
Link
REI
Link
Wiggle
Link
Link
Garmin Rally alternatives and competitors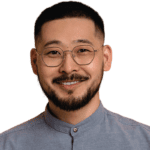 Alex Lee is the founder and editor-at-large of Mr. Mamil. Coming from a professional engineering background, he breaks down technical cycling nuances into an easy-to-understand and digestible format here.
He has been riding road bikes actively for the past 12 years and started racing competitively in the senior category during the summer recently.