From his first pedal strokes on the grand stage in 2007 to his impending farewell in 2023, Mark Cavendish's career is an enduring testament to resilience, skill, and an indomitable spirit.
The Manx Missile's incredible journey through professional cycling is a tale of extraordinary triumphs, challenging setbacks, and legendary comebacks. With 34 Tour de France stage victories under his belt, equalling the legendary Eddy Merckx's record, Cavendish has etched his name in the annals of cycling history.
This retrospective journey chronicles the major milestones in Mark Cavendish's career, celebrating his achievements, acknowledging the trials he's overcome, and highlighting the excitement that continues to build as he prepares for one final shot at surpassing Merckx's record in his farewell tour.
A look back into Mark Cavendish's career
2023 – Swansong and the final push for immortality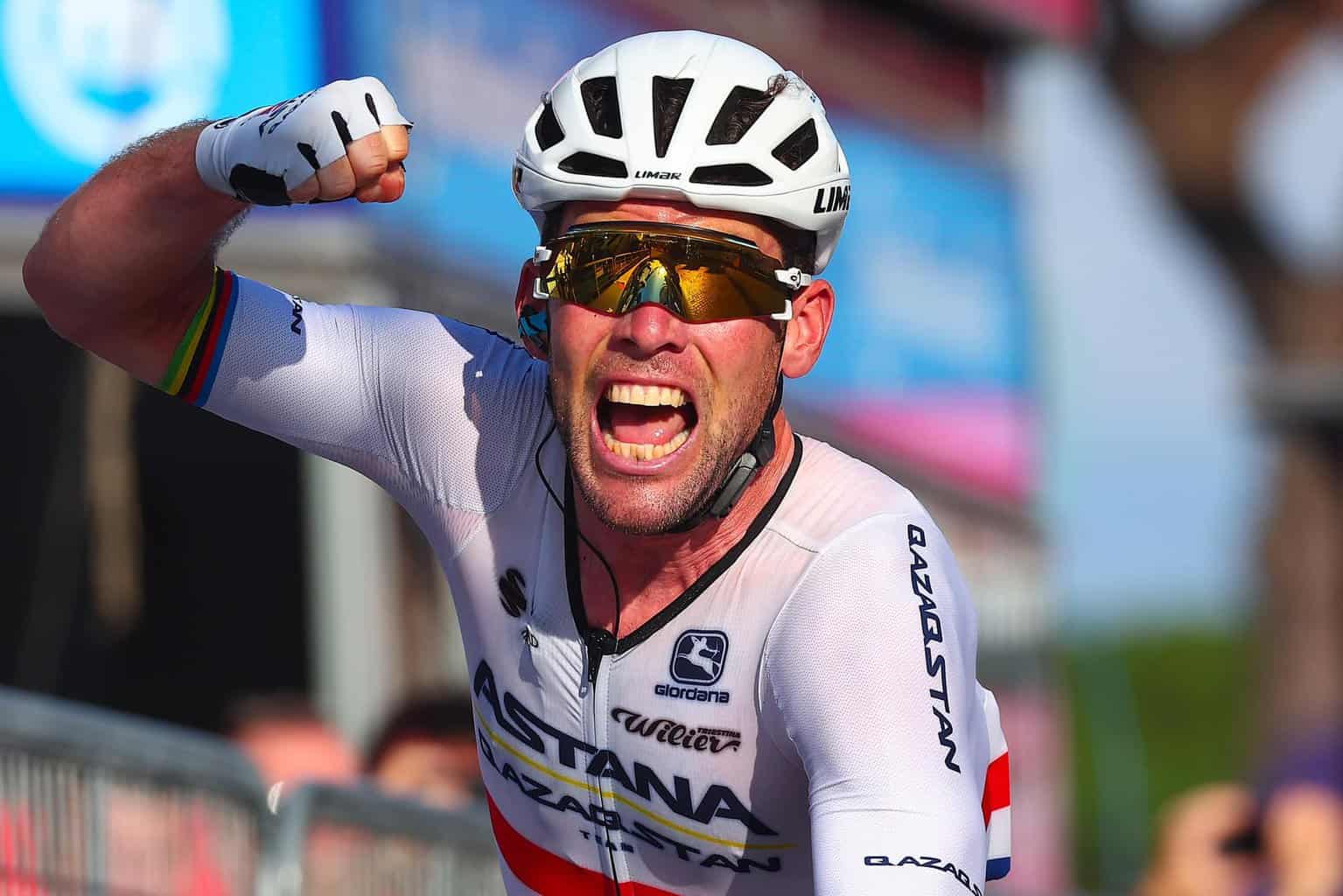 Mark Cavendish signals the twilight of his glorious career in an emotional announcement during a rest day at the Giro d'Italia. With the victory on Stage 21 in Roma fresh in memory, Cavendish gears up for his last Tour de France. The question now is, can he outdo Eddy Merckx's record in his farewell tour?
2021 – The phoenix rises
Making a sensational comeback with Deceuninck-Quick Step, Cavendish shows the world that he is far from done. He storms through Stages 4, 6, 10, and 13 in the Tour de France, equalling Eddy Merckx's historic tally of 34 stage wins. The record sets the stage for a potential showdown in the following year.
2020 – The fight against time and pandemic
Global events beyond his control mar Cavendish's move to Bahrain-McLaren. The COVID-19 pandemic poses severe fitness and racing challenges, leading to a missed selection for the Tour de France. But Cavendish isn't a stranger to adversity.
2016 to 2019 – The rollercoaster years
Signing with Team Dimension Data, Cavendish exhibits a masterclass in resilience. His 2016 performance is one for the ages, with four stage victories (Stages 1, 3, 6, and 14), his first-ever Yellow Jersey, and 30 stage wins.
He's now just four victories away from Merckx's record. However, an Epstein–Barr virus diagnosis in 2017 and a difficult 2018 made his path tougher. 2019 brings more disappointment as he misses the Tour due to non-selection.
2014 to 2015 – Injuries, recovery, and victory
Cavendish's tenure with Quickstep brings new challenges. A crash on Stage 1 in 2014 led to a separated shoulder and early Tour exit. Yet, showing his indomitable spirit, Cavendish returned in 2015 to secure a hard-fought victory on Stage 7 against André Greipel.
2012 to 2013 – The Sky's the limit
Moving to Team Sky in 2012, Cavendish proved to be more than just a sprinter. Despite sharing his lead-out train with others, he clinches three victories (Stages 2, 8, and 20) and plays a crucial role in his teammates' successes.
The cherry on the top is his fourth consecutive Champs Elysees victory, making him the most successful sprinter in the Tour's history. He added two more stage wins to his collection in 2013 (Stages 5 and 13).
2010 to 2011 – Sprinting supremacy
Cavendish's dominance of the Tour de France continues unabated, securing five impressive stage victories yearly (2010 – Stages 5, 6, 11, 18, and 20; 2011 – Stages 5, 7, 11, 15, and 21). He captured the illustrious Green Jersey in 2011, underlining his status as the king of sprints.
2009 – A statement of intent
This is the year Cavendish truly takes the Tour de France by storm. He wins six stages, culminating in a commanding victory at the prestigious Champs Elysees on Stage 21, sending a clear message to his rivals.
2008 – The first taste of glory
Cavendish makes his mark on the Tour de France with a win on Stage 5 in Châteauroux. Further victories on Stages 8, 12, and 13 reinforce his sprinting credentials, even as he exits early to prepare for the Beijing Olympics.
2007 – Where it all began
Mark Cavendish's journey on the world's biggest cycling stage begins. While marred by early crashes, his debut at the Tour de France shows signs of the remarkable journey ahead.